How family members of pokies players can help solve problem gambling in Australia
Australia is still world leader in gambling losses. Recently there are were highest number of losses reported when playing pokies. It is no surprising that Australia has the highest per capita level of gambling losses in the world. The majority of those losses come from poker machines. NSW has around half of the country's pokies and its clubs and pubs account for over $6 billion a year in losses.
NSW has always been the hardest jurisdiction to push through poker machine reform also towards the powerful lobby groups which represent clubs (ClubsNSW) and pubs (AHA)
Lately ClubsNSW and the Australian Hotels Association issued a joint statement, saying there are "deeply concerned by the potential impact and cost of the draft legislative changes."
"While several of the harm-minimisation measures contained in the legislation were originally proposed by the industry, the government's intended implementation would create unnecessary red tape and place a significant compliance burden on venues. "ClubsNSW and AHA NSW are disappointed with the lack of effective consultation on the proposed legislation. "The lack of effective consultation with key industry stakeholders has resulted in unworkable proposals which will be impossible for venues to comply with."
Pokies venues could ban problem gamblers reported by family members under proposed NSW legislation
In a move to prevent problem gambling, NSW Minister for Customer Service, Victor Dominello, said he wanted his state to lead the country on gambling reform. In this new reform family members of problem gamblers could apply to have their relatives banned from gaming venues under a sweeping set of changes designed to reduce gambling harm in Australia's biggest pokies state.
·Venues could be fined up to $27,500 for failing to stop self-excluded gamblers

·Gaming room staff will have more power to intervene with problem gamblers

·Under the proposed laws, NSW venues could also be charged tens of thousands of dollars if they fail to stop self-excluded problem gamblers from using their poker machines.

·A new third-party exclusion scheme that allows family members to ask venues to ban their relative from playing poker machines

·Requirements for venues to always have a gambling contact officer on duty who has advanced training in the responsible conduct of gambling

·New whistleblower protections for staff
The Berejiklian Government wants venues to identify and assist problem gamblers in a way that's comparable to responsible service of alcohol laws — placing more responsibility on venues to intervene with problematic gambling behaviour.
Face ID for gamblers could be used to recognize the problem gamblers and who are continuously losing their money playing pokies. In this new attempt the report suggested that the use of technology could help improve the scheme, including introducing a system that could scan a patron's ID and match it to the self-exclusion register or the use of facial recognition technology.
Dozens of problem gamblers and their friends and family members have highlighted the flaws in self-exclusion schemes around the country. The main criticism is that self-excluded patrons are being able to enter venues they have barred themselves from.
Though this reform where a family member can help a pokies player seems good, gambling researchers from CQ University found in their 176-page report commissioned by the NSW Responsible Gambling Fund that the "monitoring of self-exclusion has numerous deficiencies".
If you or anyone you know needs help to avoid playing pokies call:
·Lifeline on 13 11 14

·Gambling Help Online on 1800 858 858

·Beyond Blue on 1300 22 46 36
How to play pokies wisely?
It's always good to play pokies wisely. Here are few tips which will avoid you to get addicted to pokies thereby making you a problem gambler.
Play pokies at online casinos. Online casinos the RTP of pokies is more than your land pokies at clubs or pubs.
Fix a time period to play pokies. Don't play pokies for hours or daily. You can play pokies on weekends or any single day of week or month.
Don't chase your losses. If you have lost a game in pokies machine stop playing pokies at once. Walkout and do some other household job which is more important.
Don't chase your wins. Also if you have won a game on pokies again stop playing more. It's not necessary that this time you will be again a winner playing again. You might lose what you have won so don't play more.
Play for fun without spending or losing any money. At online casinos there is a choice to play pokies for fun without spending any money. Though you don't win any money but you wont even lose any money. Play pokies just for entertainment.
Go for some yoga or meditation sessions and you will feel how pokies are not so important in your life.
Be with nature and sit in a park, play with kids, watch the river flow, birds fly, squirrels squeek, or any such animal around. Watch how they spend time and be friends with them.
Finally, remember that you are responsible for your losses not the casinos. Their pokies might tempt you to play, but you need to control yourself and go instead to watch a sports event or do any other important task.
Mega Moolah Jackpot Over $3M
The best way to play local pokies
Search and find where is best to relax and play poker machines locally. Write a comment and vote to help hundreds of other punters.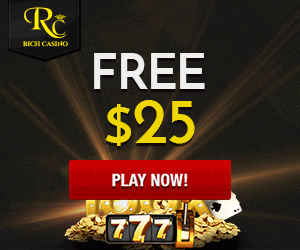 Click to Play Pokies Today