'Flaming Moe' pop-up bar is coming to Australia in April 2019
If you are a Simpsons fan then gear up for an outstanding bar that is coming up in Sydney and Melbourne.
You will get a chance to have the elusive cocktail featuring sloe gin, blackberry liqueur, brandy and peppermint schnapps. Also there'll be 'Duff' inspired beer on tap to help you wet your whistle -- served to you by Moe Szyslak himself.
Building a life-sized 'Flaming Moe's Pop Up Bar' for the ultimate Simpsons fan to enjoy, this immersive pop up bar will include bartenders serving up the world-famous flaming cocktail ''The Flaming Moe''. They will also have Simpsons Trivia for those who want the chance to win heaps of Simpsons prizes! To bag tickets to this limited edition event, simply fill in your email and city by clicking here. Tickets are limited, so be sure to RSVP to nab yourself some. The 'Flaming Moe' bar will hit Sydney and Melbourne in April 2019 for one day only.
About Flaming Moe
"Flaming Moe's" is the tenth episode of The Simpsons' third season. It first aired on the Fox network in the United States on November 21, 1991. In the episode, Homer tells Moe Szyslak of a secret alcoholic cocktail that includes cough medicine and fire that he calls "Flaming Homer". Moe steals the recipe from Homer, renames the drink the "Flaming Moe" and begins selling it at his tavern. The drink is a success and boosts business and patronage, but Homer is angry at Moe for his betrayal, and seeks revenge.
The episode was written by Robert Cohen and directed by Rich Moore, with assistance from Alan Smart. "Flaming Moe's" was the first episode of the show to feature Moe in a prominent role. The main plot of the episode in which Moe's Tavern becomes famous because of a drink is loosely based on the Los Angeles establishment Coconut Teaszer.
The episode also parodies the television series Cheers, including the theme song "Where Everybody Knows Your Name", and a character named Collette is modeled after Shelley Long's character Diane Chambers. American rock band Aerosmith appears in the episode. They were the first band to make a guest appearance on the show.
The recipe to make Flaming Moe's drink
As the drink has been a weird phenomenon ever since, here is how the dink is made: You need:
·1 ounce brandy

·1 ounce peppermint schnapps

·1 ounce sloe gin

·1 ounce blackberry liqueur

·1 ounce strawberry juice

·Cough syrup
Pour all ingredients except the cough syrup in a highball glass. Then Stir.Float the cough syrup (or rum) on the top. Ignite with a match and extinguish before drinking.
The Cough Syrup and the Fire
Let's just remember that "The Simpsons" is a fictional show and it is a cartoon. As any fan knows, Krusty's products were not always the safest either. Cough syrups in the real world do not have enough alcohol to catch on fire. NyQuil Liquid has just 10% alcohol and that's one of the strongest available. If you have ever made a flaming drink, then you know that mostly people use a 151-proof rum to top it off. That is 75.5% alcohol by volume and a big difference from the likes of NyQuil.
Mega Moolah Jackpot Over $3M
The best way to play local pokies
Search and find where is best to relax and play poker machines locally. Write a comment and vote to help hundreds of other punters.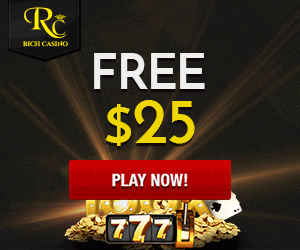 Click to Play Pokies Today