Five best clubs to enjoy night life in Melbourne
Here are the hot spots to party all night in Melbourne. Strictly for those who love late night parties. Enjoy great drinks, dance, music, games and more.
La Di La
Location: 577 Little Bourke St, Melbourne VIC 3000, Australia
Phone: +61 3 9670 7680
This night club is open till 5 am in the morning which means you can enjoy whole night here. Open for lunch & dinner, offering quality wines and a vast selection of cocktails with a late license.
Featuring a variety of areas and options to choose from, and offer the best bars in Melbourne for a good time every night of the week. To experience the greatness of Melbourne Nightlife, La Di Da has it all. Friday nights mean three rooms of music plus a burlesque show to get you going, while Saturdays play host to a butt-load of DJs, cheap drink specials and pretty young things.
Bar 161
Location: 161 High St, Prahran VIC 3181, Australia
Phone: +61 3 9533 8433
Located on High Street in Prahran, the three-story OneSixOne is an intimate and cosy Melbourne venue. Split between lounge areas and an original '70s-lit dance floor, the atmosphere ranges from cruisy cocktail hangout to all-out club environment. The venue is fitted with a Nexo soundsystem in each area. Thursday nights begin with live bands and are followed by DJs spinning indie and rock classics. Fridays have seen any number of international house, techno and disco artists performing alongside Melbourne's local talent, while Saturdays are home to the long-running, all-purpose house night Audioporn.
Loop Project Space & Bar
Location: 23 Meyers Pl, Melbourne VIC 3000, Australia
Phone: +61 3 9654 0500
Being a hub at the heart of Melbourne's arts community, providing a melting pot for emerging artists, filmmakers, DJs, writers, progressive thinkers, innovators and social and environmental activists.
The bar deliver an ever-changing daily public program in a unique cultural setting merging cutting-edge technology, art and sustainability. Enjoy fantastic menu includes a selection of hand-picked wines, unique cocktails, and an extensive range of craft beers.
Boney Bar
Location: 68 Little Collins St, Melbourne VIC 3000, Australia
Phone: +61 3 9663 8268
Born from the ashes of late-night haunt Pony, Boney offers up much of the same including a heaving dance floor and some mighty good late night snacks.
Boney is a dive bar, band room, dance floor and late night club run by the team behind Revolver Upstairs, The Toff in Town, Cookie and Magic Mountain Saloon. Hosting resident nights of high class local to international acts, from techno, house, soul to hip hop, it's a venue to expect a sick time till far later than you expected.

For those in the food need, take away dishes from Bad Mountain by resident head chef legend Karen Batson (Magic Mountain/Cookie/Colonel Tans) are dished up as a flavoursome treat.
Revolver Upstairs
Location: 229 Chapel St, Prahran VIC 3181, Australia
Phone: +61 3 9521 5985
Revolver Upstairs is one of Australia's most respected nightclubs and the late night DJ spots showcase Melbourne's best DJs as well as frequently hosting interstate Australian and international touring DJs. After the daytime service, live bands, art shows and restaurant taper down on Fridays, the club kicks off and runs right through to midday on Saturday. A few short hours later the venue reopens at 5pm running right through until 9am on Monday.
You can go in on a Friday night and not come out til Sunday morning, at which point you have all the goodness of Chapel Street's fast food and brekkie fry-ups ready to bring you back to the land of the living.
Lounge
Location: level 1/243 Swanston St, Melbourne VIC 3000, Australia
Phone: +61 3 9663 2916
This upper-level Swanston Street bar is somewhat a Revolver of the CBD. They play host to indie bands and have DJs playing party sets until breakfast time on the weekends. Its space can accommodate for various functions that are catered by Gloria Swanston's Kitchen particularly during the day and evening. The kitchen serves mac'n'cheese balls and decent burgers (including vego friendly numbers) making it possible to start early out on the terrace and stay all night long. The venue, also operates a diverse nightly entertainment program and hosts a variety of special events.
Mega Moolah Jackpot Over $3M
The best way to play local pokies
Search and find where is best to relax and play poker machines locally. Write a comment and vote to help hundreds of other punters.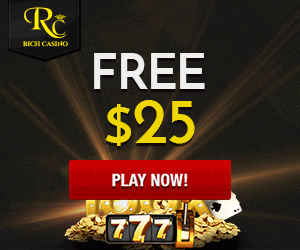 Click to Play Pokies Today