The New Year's Eve at Crown Casino Melbourne Australia
As only 5 weeks left for the grand New Year welcome, many real land based casinos are already in festive mood. Crown Casino Melbourne in Australia is offering a wide range of delicious dining options, and toast to the New Year which you can celebrate with your loved ones under a spectacular fireworks display along the Riverwalk.
But before that Christmas giveaway awaits you at Crown
Crown's Bigger than Christmas Giveaway starts on 22 November and will go on till 19 December 2019

There is a guaranteed prize to be won each day which includes cash, cars and more.
To enter, simply print your free entry at any VIK and place it into any of the Competition barrels at the West End Stage, Riverside or Teak Room that same Day.

VIK Registration: 6am – 7.40pm
Barrel open: 3pm – 7.45pm
Major Prize Draw: 8pm

Plus, receive 1 bonus entry for every 50 points earned on rated table games in a Day.

You must be present at Crown during the 8 pm Draw for your chance to win.

With 28 days of prizes – it's bigger than Christmas!

This promotion is exclusive to Crown Rewards members.
At Daily 8 pm Major Prize Draw will be held at the West End-Stage, main casino floor. Members must be present at the time of a Draw to be able to win and if drawn must also make themselves known within 120 seconds to staff at the Draw or any Crown VIP or Crown Rewards desk and show adequate ID otherwise a re-draw will take place. The barrel will be emptied after the 8 pm Draw of each Day. Prizes are not negotiable or transferable. Winners of prizes over $1,000 will be published on www.crownmelbourne.com.au on 20/12/2019 for 28 days.
Crown casino has outlined 5 traditions that you need to include in your celebrations at their casino
As Crown Melbourne is renowned for its popular parties thrown on New Year's Eve, it reminds you not to forget to pop the champagne. Take your pick from boogie-ing down on the dance floor at Level 3 Nightclubs, or choose from Crown's many bars.
Also you can immerse yourselves in that dining experience you've been dying to try all year. With so many options available at Crown, be sure not to miss out on buffets or that exceptional dinner – get booking!
Gather with your family and friends at the nearest bar to ring in the new year so you're ready to get wild when the clock strikes.
You can visit at Crown's Level 1 retail precinct to do some shopping
Self-Indulge at Crown Spa to care for your body and mind as after a long, busy year, nothing sounds better right now than a massage, facial or a trip to the salon – or even better, all three.
LOVE New Year's Eve
Join in one of Melbourne's biggest indoor music events on New Years Eve with top tier performers Jeremih, Tigerlily and Grant Smillie on Tuesday 31 December, from 9 pm

Urban Superstar Jeremih returns after a 3-year hiatus with tops tracks such as 'Birthday Sex' and 'Planez.' Headlining alongside Jeremih is one of Australia's top electric dance music artists, Tigerlily. Tigerlily will be lighting up the stage with an exclusive DJ set which is set to impress.

Joining these international acts is a special guest, Grant Smillie who will also take the platform with his record for the most time spent in the Australian club chart top 10. Witness the amazing fireworks show on the balcony with the best view of Melbourne as the clock strikes 12!

For this event you can buy tickets here
Mega Moolah Jackpot Over $3M
The best way to play local pokies
Search and find where is best to relax and play poker machines locally. Write a comment and vote to help hundreds of other punters.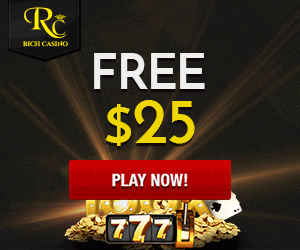 Click to Play Pokies Today