Five new bars open in Melbourne to enjoy a decent drink in 2019
Melbourne's best new bars in CBD

Find $10 glasses of vino
Melbourne has now great new bars to enjoy fine wines which you can have even a glass at $10. You can take a rooftop spot where you can enjoy your favourite cocktails and have fun at the same time with soothing music, or have Martinis and lobster mac'n'cheese from an acclaimed restaurateur.
1. Denton Wine Bar
Location: 1 Flinders Ln, Melbourne VIC 3000, Australia
Phone: +61 3 9639 9500
On the site that previously housed Kappo, Nama Nama and Verge bar the new bar has opened serving Denton wine. A simple and very seasonal menu of six dishes created by Kieran Hoop is complemented by quality cured meats and cheeses. Enjoy $10 vino, four spirits and just six beautifully restrained dishes on the menu. At Simon Denton's also of upstairs Japanese-influenced bar Hihou and nearby basement eatery Izakaya Den intimate new Flinders Lane spot you'll have everything you need – and nothing more.
The best place to perch at this Euro-leaning wine spot is at the wooden bar, the side where you can look out onto Fitzroy gardens. There you can snack on Wagyu bresaola and truffle salami, and work your way through the carefully selected drops scrawled onto the blackboard, while chatting with Denton, owns a vineyard in the Yarra Valley, which is manned by winemaker Luke Lambert, so it's their pinot, chardy or nebiollo rosè you'll be sipping at the $10 mark. Beyond that, Denton will pour you drops from Mac Forbes, Jasper Button in the Adelaide Hills, Jamsheed, or a fresh riesling from Mount Horrocks in the Clare Valley in South Australia.
There are just three beers namely Furphy, Moretti and Peroni Red and four spirits and gin, Campari, Antico Rosso and pastis. You will love the atmosphere with lots of shelving for bottles, big glass windows looking out to the greenery over the road, a bit of outside seating and a couple of booths, and despite the Euro-theme, not a single bentwood in sight.
2. Peaches
Location: 301 Swanston St, Melbourne VIC 3000, Australia
Peaches is another new bar at Melbourne and you can enjoy drinks at their rooftop and enjoy $7 pickelbacks or fried chicken sandwiches. This prettiest new cocktail bar, marks the completion of Melbourne's new Swanston Street drinking and dining go owned by brothers Sam and Tom Peasnell and Adam Goldblatt, the team behind Preston bars Dexter and Takeaway Pizza. They also own Cheek, the barbecue restaurant underneath Peaches that takes culinary cues from the United States, China and Korea, with a wine list that leans towards minimal intervention and low-sulphur wines. Peaches tows a similar wine line.
The stunning spot was put together by interior design studio Pierce Widera, and it's full of monstera plants, blush-coloured suede booths and terrazzo tables, all under the refracted light coming from an enormous disco ball overhead.
Peaches has a drinks list that's somehow serious and fun at the same time. You can even order black tea, peach, vermouth and citrus. The Lucky Strike combines Laphroaig, bitters and herb-infused vermouth. There is separate drinks menu led by creative interpretations of the spritz.
3. Meyers Place Bar
Location: 7/24 Crossley St, Melbourne VIC 3000, Australia
If you remember this is though not a new bar as the original Meyers Place was arguably Melbourne's first laneway bar, a legendary late-night drinking den that closed down two years ago after 23 years of business, Now in new avatar this tightly packed bar is in many ways exactly the same. It's almost as if it's been lifted up and moved less than 200 metres up the road.
The co-owners Drew Pettifer, Heather Lakin and Daryl Maloney-McCall salvaged the original monstrous concrete bar. The chalkboard drinks list, red carpet and wood-panel walls all remain too. There's room for 30 people, but only just, in the main bar, but now you can also head downstairs to a basement that'll seat 50. The subterranean section is a little sparse, with second-hand tables and chairs, exposed-brick walls and concrete beams overhead.
To drink, a tight wine list of mostly Victorian drops – three reds, three whites, one sparkling – most for $9 or $10. On tap, there's Furphy, Coopers Pale Ale and Little Creatures Bright Ale. And Melbourne Bitter longnecks – it wouldn't be Meyers without them.
4. Fancy Free
Location: 381 Little Collins St, Melbourne VIC 3000, Australia
Fancy Free is the creation of Ryan Noreiks, Rob Libecans and Matt Stirling, who met while working at Brunswick bar Black Pearl.
They've spent the past few months running Fancy Free on the go as a series of takeovers and pop-ups around Australia and overseas, and this Little Collins Street spot is the most permanent yet. It'll run for around six months before the team finds a forever home. The freestanding glass oblong feels a little semi-permanent in some ways. It was once home to 8bit Burgers, and the plastic chairs definitely lend a fast-food meets food-court vibe, but when the bar is in full swing you'd never notice.
The cocktail list is broken into three categories: No (alcohol free), Low (slightly boozier) and Full. The bar team preps most of the elements in a weekly one-day session, using a range of clarification and fermentation techniques and pre-batching many of the drinks. It's a refreshing shift from some of the speakeasy-style cocktail bars around town where menu descriptions and complex preparations take centre stage. The bar staff here will chat you through it if you ask, but otherwise, it all feels wonderfully effortless.
The R&C is an elegant and restrained balance of whisky and pineapple-clarified milk punch. It arrives mostly clear with a slight gold tinge, poured over a single ice cube with a Japanese maple leaf frozen inside. One side of the plain rocks glass is painted with a red swipe of raspberry shrub mixed with Never Never Triple Juniper Gin. Behind the scenes, it takes days to make – but at Fancy Free only seconds to assemble. And it's almost as quick to drink.
On the Not section of the menu, the Fancy Float is an iced coffee made with coconut-infused coffee, a scoop of Messina's pandan gelato and tonic. The Arnold Palmie blends mango and peach tea and sherbet lemonade. If you're feeling adventurous, try a gravyback shot, a polarising, diabolical take on a pickleback that subs out the pickle juice for gravy. Wines rotate, with low-intervention producers such as Ochoto and Gentle Folk on show, and food, for now at least, is from Sydney burger joint Mary's.
5. Angel Music Bar
Location: 12 Bourke St, Melbourne VIC 3000, Australia
The celebrated restaurateur Con Christopoulos, the man instrumental in bringing us iconic venues The European, City Wine Shop, Kirk's Wine Bar, French Saloon, Neapoli and, more recently, Butchers Diner, is doing something completely different.
Christopoulos has helped to legitimise and broaden the definition and possibilities of small hours businesses that were once considered the sole realm of the over-refreshed and non-discerning. Angel Music Bar adds another layer to that mix.
It's not just about nightcaps and winding down. A brilliant, expensive sound system, constantly changing roster of DJs and music genres, open-air courtyard at the back and a compact hidden Dance Bar upstairs, give Angel a flexibility that can keep the night going against a backdrop of well-constructed cocktails and good-time bar food such as a classic prawn cocktail or a lobster mac and cheese.
The music is equally unpredictable. Some nights you'll walk in to the strains of Dave Brubeck. Opera has been heard, as has electronica, R&B and reggae. There's a good possibility there will be dancing even though, downstairs, there's no proscribed dance floor.
The main bar, with its splashes of neon, French oak flooring and seating limited to the fixed tan leather stools lining the timber and brass bar with the DJ booth down one end, is encouragingly free of clutter. Early on, it might seem sparse. As the night wears on the space makes increasing sense.
Snacks such as lobster mac'n'cheese and toasties come from Butchers Diner next door, passed through a hatch in the wall. Cocktail-wise, it'll be a Martini. There's also an Italian-heavy wine list and a solid champagne selection.
The Amaro Old Fashioned is a rich, delicious take on the whisky classic while fruit-plus-rum-plus-ice choices such as the Junglebird and the Pain Killer are refreshing for those who do decide to take a twirl.
Wine and beer lists are compact and decently priced with nothing too challenging in the way of minimal intervention or craft. The food menu, or Room Service as it's called, is delivered via a slot in the wall from next door's Butchers Diner. There's a solid toasted ham and cheese sandwich, hummus and raw vegetables, french fries and arancini. Boxes are ticked and it's available until close.
Mega Moolah Jackpot Over $3M
The best way to play local pokies
Search and find where is best to relax and play poker machines locally. Write a comment and vote to help hundreds of other punters.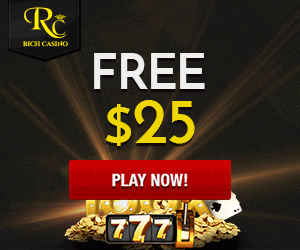 Click to Play Pokies Today