Crown casino deactivates pokies machines due to Coronavirus threat
One in two poker machines will be deactivated and gamblers will not be allowed to sit side by side at Australia's two largest casinos under new social-distancing rules aimed at arresting the advance of the coronavirus.
Though many global casino giants which have temporarily closed their venues in response to the fast-moving outbreak, including in Las Vegas, both Star Entertainment and Crown Resorts will keep their casino doors open.
The new social-distancing measures at Sydney's The Star and Melbourne's Crown – which come after health authorities at the weekend expanded guidelines to urge people to remain 1.5 metres from each other – include deactivating every second poker machine and electronic table game, enforcing distancing at seated gaming tables between players and limiting the number of players at each stand-up table to five.
Bars, nightclubs, restaurants, ballrooms and conference facilities will be limited to 450 people at Crown's casino and 499 people at The Star.
Elder to avoid playing pokies
According to a news report on Sydney Herald Poker machine venues had often attracted older people who were at a heightened risk of illness or death from coronavirus, the letter said. The researchers urged the ministers to follow the lead of Finland, which has closed all its electronic gaming machines and closed the Helsinki casino until at least the end of March.
Crown and The Star employ thousands of workers and generate significant revenue for state governments. The two companies said they had implemented other precautionary measures across their casinos including providing alcohol-based hand sanitiser and conducting more frequent and strengthened cleaning in response to virus concerns.
An outbreak of coronavirus led to unprecedented restrictions on international arrivals
Crown Resorts, 37 percent-owned by billionaire James Packer, was already bracing for a heavy hit to its profit, as the outbreak of coronavirus led to unprecedented restrictions on international arrivals which cut the flow of its highest-spending gamblers – known as "whales" – visiting Australian casinos from China.
The ASX-listed casino giant's lucrative high-roller program revenue was already in sharp decline after an investigation by The Age, The Sydney Morning Herald and 60 Minutes revealed it has partnered with tour agents backed by some of Asia's most powerful organized-crime syndicates as part of an assertive push to attract more top-spending Chinese gamblers. The revelations have prompted multiple state and federal inquiries into Crown and its use of high-roller agents, known as "junket operators".
Turnover from Crown's multibillion-dollar "international VIP" business plunged one-third in the six months to December, while its normalized net profit across all operations slid 11 per cent.
In response to the coronavirus pandemic, casinos worldwide have been making difficult decisions to help slow the spread. Two of the biggest casino giants in Las Vegas, MGM Resorts and Wynn Resorts, close all their properties on the world-famous gambling strip.
Social distancing measures introduced
Social distancing measures introduced at casinos in Sydney and Melbourne will be extended to the Crown Perth complex to stop the spread of coronavirus. Crown says the measures introduced at its Melbourne casino, such as keeping people apart by switching off every second gaming machine, would now be introduced in WA.
People will not be allowed to stand around seated gaming tables and player numbers at stand-up table games will be restricted to five. The number of people at the banqueting and conference facilities will be limited to 450.
Star Entertainment, which operates The Star Sydney casino, on Monday announced similar measures as well as more frequent cleaning. The moves by Crown come after the Australian government advised against non-essential gatherings of more than 500 people.
The practice of "social distancing" has been adopted by several countries, halting sporting, cultural and religious events. Closing its casinos would be a significant blow for Crown, which reported a slump in gambling turnover from Chinese high rollers, a key demographic, in the half year just ended.
As of now every second pokie machine and electric table game would be deactivated so there would be distanced seating between players and no standing players at Crown Casino.
Mega Moolah Jackpot Over $3M
The best way to play local pokies
Search and find where is best to relax and play poker machines locally. Write a comment and vote to help hundreds of other punters.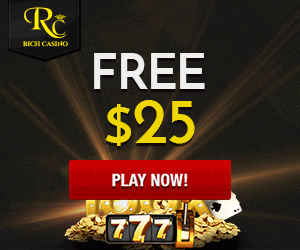 Click to Play Pokies Today