African touch at Puza Bar in Melbourne
Puza is a South African word meaning "drink" and relates to the traditional concept of the watering hole as a geologic depression where animals come to drink. You can come and experience one of Melbourne's best new bars located in the newly developed Chadstone the Fashion Capital Shopping Centre. The Puza bar is located directly below The Meat & Wine Co in Chadstone, Melbourne.
The drinks menu at Puza bar beautifully complements the delectable food choices, just like space itself. Puza bar features a selection of Melbourne's best cocktails with both the classics and modern creations that will amaze you. You can try a glass or two of elegant but not pretentious wine from local and international wineries. If you are in for a sober night then try some of our mocktails and gaze at the flight of whiskey that showcases distilleries from the Highlands to the flats of Tennessee.
Described as a modern twist on the traditional African the watering hole, Puza Bar features a layered series of circular seated areas, velvet accents and earthy décor. The African theme also plays out in the cocktail offering, with Ben Preston, Seagrass Senior Beverage Manager and curator of the Puza Bar menu, telling Bars and Clubs he has looked to put an African twist on a few classics.
The cocktails include African Moon$18 with Skyy Vodka, Amarula Liquor, Frangelico, milk & honey – "the African style dessert in a glass, sweet & seductive on the rocks for the big kids"; African Sunset$18 has Campari, Dark Rum, Sweet vermouth & Orange juice and more. Besides cocktails you have beers and ciders, wines and whiskies.
You will find all the classic cocktails that everybody loves and enjoys, plus some of the favourites from the bars in their restaurants.
Puza Bar is located at Chadstone Shopping Centre The Meat & Wine Co Basement 1341, Dandenong Rd, Chadstone VIC 3148, Australia
The African touch in Cocktails
African Moon is an old-school Toblerone-style drink. It's a beautifully soft, creamy style that's got Skyy Vodka, Amarula, Frangelico milk and honey. They put it in an Old Fashioned glass with a bit of ice and some chocolate shavings on the top. You've got this Big Lebowski-style White Russian but it's got Amarula and Frangelico in it, and it is just delicious."
As said above African influenced cocktail available African Sunset, features dark rum with Campari, vermouth and orange juice, and Preston told Bars and Clubs the idea was simply to have these old school drinks that everyone knows, "it's beautiful, refreshing, easy-drinking cocktails that people enjoy, but with a nice little twist on them for Puza."
Puza works as both a destination bar in its own right, but also as a place, people can go for an aperitif, or digestif, either side of eating in the restaurant upstairs.
It is described as "a relaxing, intimate and underground bar, elegantly designed for the locals to enjoy in style, and on any occasion" and is now open underneath The Meat & Wine Co in Chadstone.
Mega Moolah Jackpot Over $3M
The best way to play local pokies
Search and find where is best to relax and play poker machines locally. Write a comment and vote to help hundreds of other punters.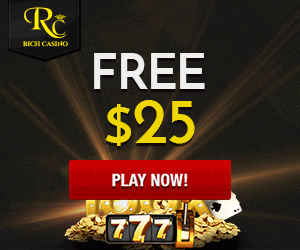 Click to Play Pokies Today